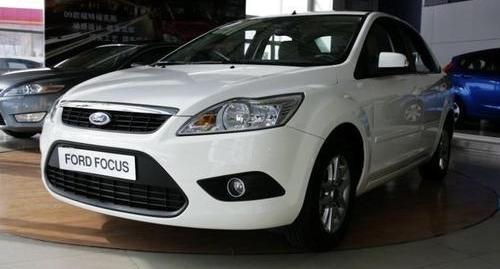 Gasgoo.com (Shanghai January 8) - Ford has released its final Chinese sales performance review for 2012 today, Gasgoo.com (Chinese) reported. According to the review, the American manufacturer sold a total of 626,616 vehicles in China last year, 21 percent more than the 519,390 it reported selling in 2011. Ford's Chinese sales reached a record high in the last month of the year, when it sold 70,510 vehicles, representing year-on-year growth of 43 percent.
Commenting on the performance, Ford China Chairman and CEO John Lawler boasted that "consumers have a great deal of passion for Ford vehicles," adding that the manufacturer plans to release 15 new models in China by 2015.
Ford's joint venture partnership with Changan Automobile accounted for the majority of the manufacturer's sales last year. Changan Ford's total 2012 sales numbered 418,500 units, a full 31 percent than the figure reported the previous year. The JV reported selling 49,212 passenger automobiles in December, representing year-on-year growth of 60 percent. The Focus (pictured above) was a key contributor to those sales and a leader in its segment, managing to bring in a total of 36,868 new orders in December alone. A total of 296,360 Focuses were sold over the course of the year. The Ford Edge crossover (pictured below) also performed strongly, with its sales last year totaling 8,108 units, almost double the amount sold in 2011. 2012 sales of the Ford Mondeo totaled 68,334 units, growing six percent from the previous year.
Ford's other Chinese JV with Jiangling Motors also reported strong results. Sales of commercial vehicles sold by JMC reached a monthly high of 19,941 units in December, representing year-on-year growth of 14 percent. JMC sold a total of 200,008 vehicles in 2012, three percent more than the 194,588 vehicles it sold the year before.